The 'Class on a Glass' journey began after a wonderful shop called 'The Pier' in the Metrocentre, Gateshead closed its doors.
In an attempt to replace some beautifully painted glasses that had been destroyed, it became apparent to Hayley (Founder and Owner of Class on a Glass) that there was nowhere (not even online) for her to purchase anything similar.
After exploring all avenues, Hayley decided (as she always does) to 'give it a go' herself! She did some research and ordered inks, brushes and wine glasses and began designing her first glass set in henna designs (all similar but different).
Class on a Glass use inks by Pebeo, Jacquard and Tim Holtz, as well as specialised and unique techniques to create beautifully hand painted glassware for all occasions.
Our glassware can be tailored to your home style and colour scheme to provide your dining experience with the most exquisite glassware that will get all your friends talking!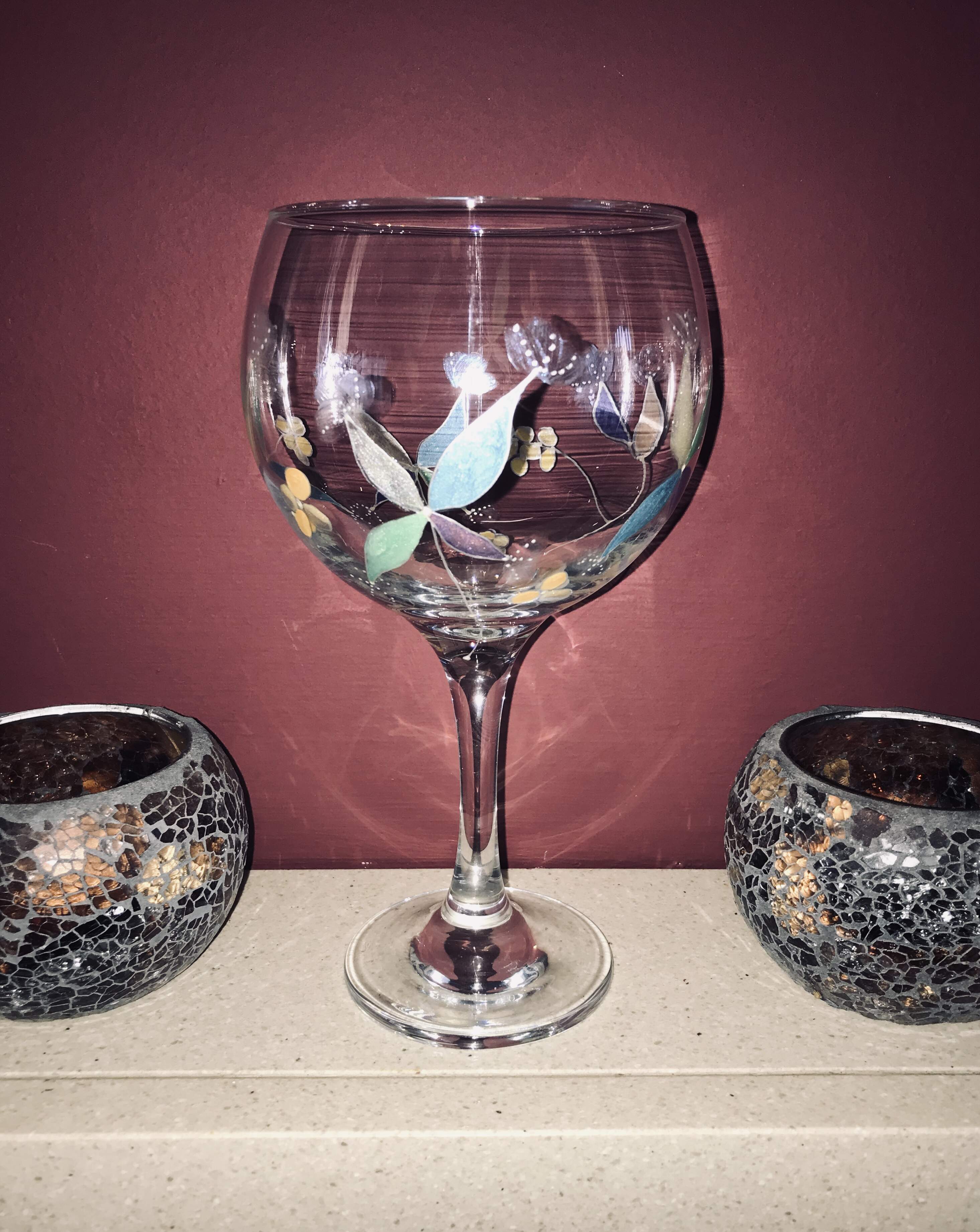 I have bought two wonderfully beautiful gin glasses from this very talented lady,
absolutely love them and the service was great too. I will be purchasing more!
(Leanne H) 


***

Love the coffee cups and my friends did too. They have been a hit with everyone.
Lovely quality and nothing a bother for Hayley. X
(Sheila R)


***

Purchased two glasses for a Christmas present to compliment a bottle of champagne.
These unique and personalized gifts are ideal for any occasion. Orders were delivered on time and were of excellent quality
(Kath C)

***